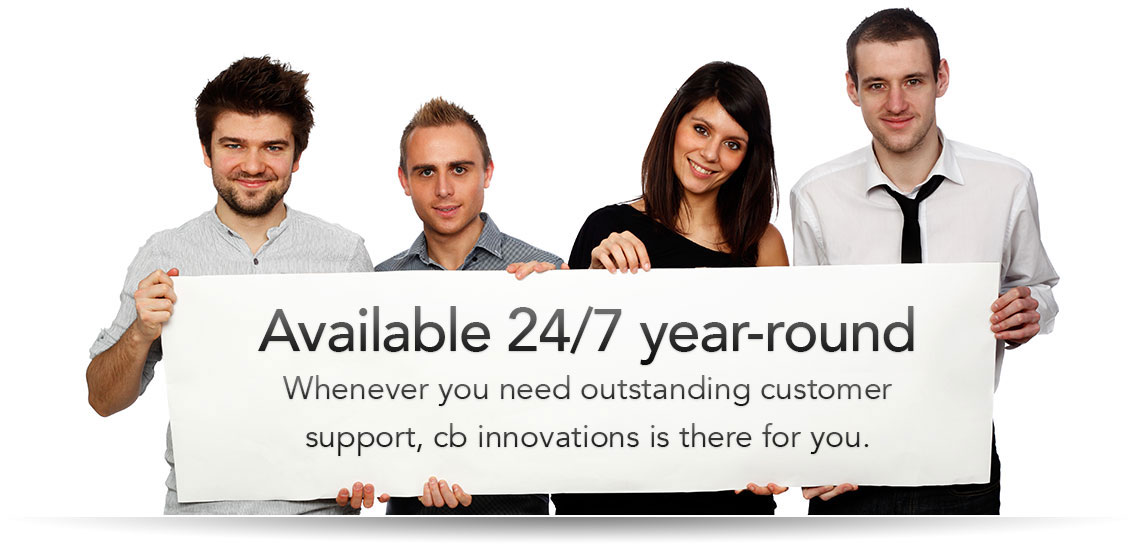 We really hope that you love your product by cb innovations - if not, we would like to take every effort to change that.
Customers can contact our support team by e-Mail in the event a problem or query arises.
Generally you will receive a response within one day but in most cases within a few hours.